Travel information
Client Comments
BarbaraKoz / Poland
Tour: Gobi Tour
Distance: 1750km
Tour lenght: 6 days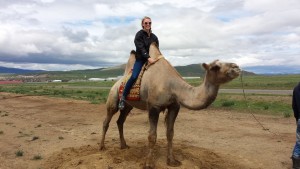 Beca Kenney / England
Tour: Day Trip to Chinggis Khaan Statue
Distance: 150
Tour lenght: 1 Day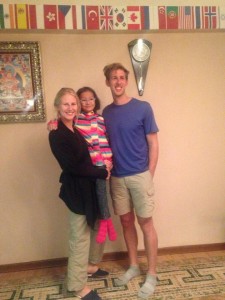 Steven Wallace & Kyhe Ross / Australian & Newzealand
Tour: Central Mongolia Tour
Distance: 1000km
Tour lenght: 5 days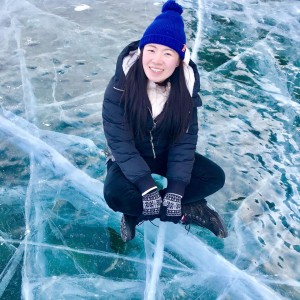 Phoede Lee / Hong Kong
Tour: central
Distance: 600km
Tour lenght: 4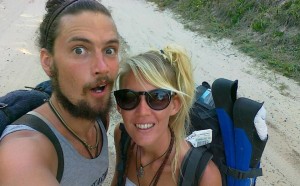 Hannah Wallin / Australia
Tour: central
Distance: 600km
Tour lenght: 5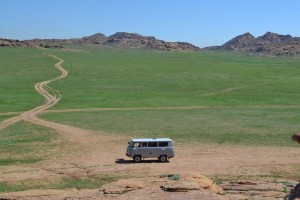 Bando / United Kingdom
Tour: Gobi desert
Distance: 1750km
Tour lenght: 7
BarbaraKoz
Polecam biuro Adventure Rider. Organizowalo nam wycieczkę 6 dniowa na Gobi (dla trzech osób). Wszystko przebiegło zgodnie z planem.Mielismy sympatyczna przewodniczke i świetnego kierowcę, co jest nie bez znaczenia na stepie. Noclegi były w urokliwych miejscach, w jurtach. Co prawda noclegi byly bez zaplecza sanitarnego, ale piękne okoliczności przyrody rekompensowaly te niedogodności. Kierowca dowiozl nas w najpiękniejsze miejsca na Gobi, trochę trzęsie w samochodzie ale było warto. Hostel Adventure Rider w Ulan Bator jest ok, standard schroniska, schludnie i czysto, gospodarze bardzo sympatyczni.Polecam!
Beca Kenney
Adventure rider organised a perfect tour for me last minute. They were very hospitable and spoke very good English. They accomodated for both my wishes and my budget, a very good price for a filled tour! They went out of their way to make sure I enjoyed my day. Very nice people. If you want a fantastic tour in Mongolia at very reasonable prices, this family run lovely little business is the place to look! A massive thank you for helping me explore the Country! :D
Steven Wallace & Kyhe Ross
We are very grateful to the "Adventure Rider" team for organising such a well-run tour at short notice. We arrived at the train station with nothing booked, and within 2 hand, were off on our Mongolian Adventure. Our expert driver and friendly guide accompanied usover the next 5 days as we learnt first-hand what living in the Mongolian countryside is like. From sleeping in nomadic Gers, to milking the goats, eatiing homemade dumplings in a shamans house, to trekking cross-coubtry on horses, we experienced so much. Our guide cooked beautifully for us, even for me as a vegetarian! We didn't have to plan or think of anything-it was all taken care of- and on a Backpackers Budget!
Thank-you again Team, We'll never forget Mongolia
Phoede Lee
Absolutely great experience in Mongolia because of Soyolo's warm and helpful guidance in our trip. He helped us a lot especially for our inquiry before we went to Mongolia.
The guesthouse is clean and the location is convenient.
The nomadic family is friendly and prepared a lot for us.
Thanks again and I will definitely recommend it to my friends!
Hannah Wallin
The best and most affordable accommodation and tours in town! We can not even begin to describe how much we enjoyed our time in Mongolia and it's all thanks to this warm hearted family.
We stayed 10 nights and took a tour to the Steeps. We were guided by Soyol (the owner) and our driver was Kamba. These two surly must be the A team in UB for touring.
Kamba's trusty Russian mini van looked like an old VW and was built like a tank, I don't think there was anything this machine couldn't handle. Although it was close to mid winter (don't let this deter you, the winter landscape is breathtaking) we were always toasty warm and comfortable as the tents and car were well heated. We never went hungry or were short of conversation.
When we were staying with the local nomad family Soyol was sure to include us in all conversations by acting as the interpreter, this made for a really enjoyable experience as we were able to get a real feel for life in Mongolia. Soyol also really catered for our curiosity on many occasions, for example my husband asked about mares milk (horse milk) and that night he sourced and gave us a litre. It was these small things that made us feel so well looked after. Soyol even helped us arrange our Trans Siberian tickets for no extra charge (this saved us a few hundred bucks as we were quoted a different price to that which he helped us secure).
Something we quickly noticed about the way Soyol runs his business was his open communication and full transparency when arranging the tour details and cost which was much appreciated. Everything went so smooth while on tour and this family made us constantly feel so welcome. They even dropped us at the train station when we left, just because they could and were genuinely generous.
We shared much laughter and for us we definitely created some memories for a life time.
The house itself is super cosy equiped with 2 bathrooms, 2 dorm rooms and one private. There is a well equipped kitchen, good clean shower with hot water and cable TV in the common area. And it's extremely centrally located.
A visit to the Steeps is obviously a must while in Mongolia and I highly recommend Adventure Rider, they really do go out of their way to help you enjoy your stay, don't risk booking elsewhere, I have head some really horrible stories from other tourists, but I only have praise to sing for Adventure Rider.
It would not have been the same without these guys.
Many thanks and see you again in a few years
Bando
We booked the tour online and had a great experience with Boogi and Neegi, our personal guide and driver provided by Adventure Riders.

We four went together around the Gobi Desert on a cool Russian van, perfect for the wild roads, sleeping in local Gers and enjoying the Mongolian food and lifestyle.

The tour is highly recommended for a real experience in the Desert.

The only inconvenience regarded the air company Aeroflot, which lost our bags and returned them 2 days delayed. We suggest to keep them on the flight if possible.

Enjoy Mongolia!