Tours
Gobi and Southern tours
Awesome Gobi
From: $60-140 : 7 days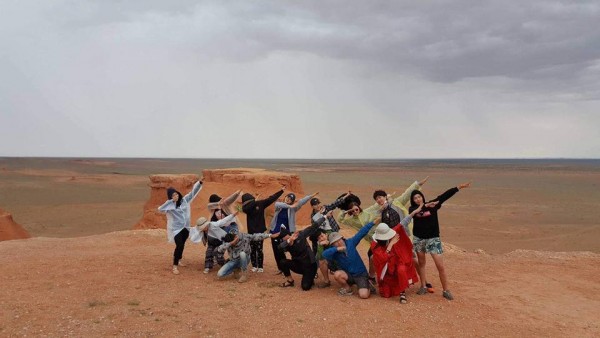 Tour description
Most of the time when you look around while traveling in the Gobi, you will see endless steppes edged with horizon. Nevertheless, the Gobi surprises you every day by its natural beauty. One of the questions tourists ask a lot while traveling through Mongolian Gobi desert is; Is there any uninhabited area even by nomads? Answer is YES. In some parts of southern Mongolia, many huge areas continue hundreds of kilometers. Those places are uninhabited because of its remoteness, lack of vegetation and water. Therefore, those places are rich in wild animals. As well as have some dinosaur fossils. Of course, emptiness of the Gobi makes tourist to ask this. When you travel Mongolian Gobi, some days you won't see either of nomad family or of village.
Let's travel to Gobi desert with the ADVENTURE RIDER team.
Breakfast, Lunch, Dinner and drinking water on each day
Horse or camel riding (as applicable)
All entrance fees to parks, monasteries etc
Qualified driver and tour guide
Accommodation
Sleeping bags as required
International airfare or train tickets: We offer cheap international airfares and tickets for our customers request.
Luggage charges: Free luggage allowance is 15 kg for domestic flights depending on the air company.
Personal expenses: Such as laundry, beverages, alcoholic drinks, telephone calls, optional activities which are not included in the tour itinerary
Travel insurance: Our clients are recommended to get travel insurance coverage from their local insurance companies before traveling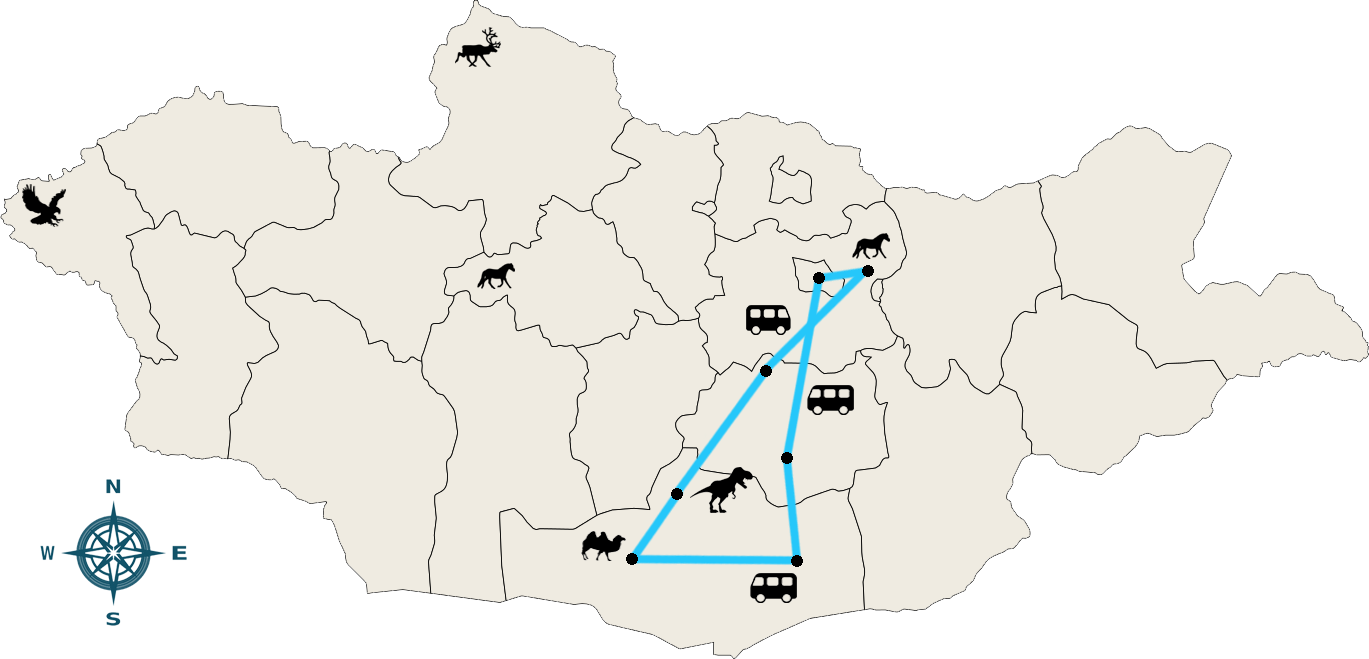 Day 1
Drive to Tsagaan suvarga (White stuppa). This is an eroded landscape that was once beneath the sea. Reach in marine fossils and clam shells, some of the chalk mounds are up to 30m in height. B+L+D
Day 2
Drive to Yoliin am (Yol ice valley ) which located in Govi Gurvan Salkhan or known as Three Beauty of Gobi. It's end of the Altai mountains ranges and chance to see wild animals such as wild sheep, ibex, condor, golden eagle and of course vultures. B+L+D
Day 3
We continue our journey to the Khongor sand dune or known as Singing Dune that is one of the biggest sand dunes of Mongolian. It has an extraordinary length of approximate 100 kms and 12 kilometers wide. There is an oasis near a river Khongor at the northern edge of the sand dunes. Dune journey, camel riding and trekking is available. B+L+D
Day 4
Drive to Bayanzag or known as Flaming Cliffs. Bayanzag is very famous for Dinosaur remains complete dinosaur skeletons and eggs. American Palaeontologist Roy Chapman Andrews has been discovered this area in beginning of 20 century and getting famous all over the world. Visit to Dinosaur fossils found area. If you see carefully, you could find piece of bone or dinosaur egg. Afternoon short hiking Gobi tree-saxual forest. B+L+D
Day 5
Drive to Rock formation which is beautiful Gobi desert an interesting granite rock formation in the Middle Gobi. B+L+D
Day 6
Drive to Terelj national park, horse riding, visit Turtle rock and Ariyabal temple. Traditional BBQ for dinner. B+L+D
Day 7
Drive back to UB city, via Chinggis khaan horse statue