Golden Eagle Festival 7 days Tour 2020
From: $120 : 7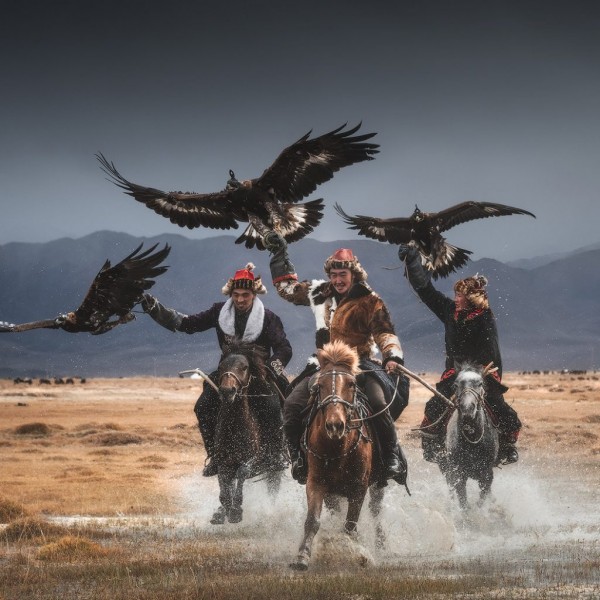 Tour description
The Kazakh people have an amazing custom and that is they hunt with eagles that are specially trained.
The Kazakh people have an amazing custom and that is they hunt with eagles that are specially trained. This custom is celebrated with a festival that is held in the Bayan Olgii province, which is found at the majestic Altai Mountain's heart. This unforgettable festival displays the best Kazakh hunters' supreme skill, about 500 eagle hunters. 
After the festival's concluded you are able to explore the gorgeous landscapes in the Altai mountains - picturesque glaciers, lakes, ancient rock paintings, and rocky, high mountains.
International airfare or train tickets: We offer cheap international airfares and tickets for our customers request.
Luggage charges: Free luggage allowance is 15 kg for domestic flights depending on the air company.
Personal expenses: Such as laundry, beverages, alcoholic drinks, telephone calls, optional activities which are not included in the tour itinerary
Travel insurance: Our clients are recommended to get travel insurance coverage from their local insurance companies before traveling
Travel insurance International flight cost Accommodation in UB city Snacks & alcoholic beverages Tips for your driver & guide Extra luggage cost on domestic flight Extra fee for special photo with Eagle hunters Daily personal expenses such as: optional phone calls, laundry, camera or video fees...
Kazak people of Mongolian ethnic group,
Beautiful lakes Kurgan & Khoton, Horse riding
Altai Tavan Bogd National Park,
Nomad people and different lifestyle
Day 1. Flight in the morning to capital of Bayn-Ulgii province, Ulgii town. The flight takes 2 and a half hours, uppon your arrival in the Ulgii town our driver and guide will pick you up and drive to Altai mountain countryside. Visit and overnight with nomad Kazakh family. Day 2.  
Day 2. Opening cermony Meet the Kazakh Eagle hunters. The rodeo of eagle hunting. A fantastic opportunity for photographers and adventurers a like to see these magnificent birds up close. There are approx 400 eagle hunters in Bayan-Ulgii aimag
Day 3. Eagle hunters from around regions gather to test their finely trained birds in singular contests of speed and agility in these few days. During the festival we also see some Kazakh Traditional Horse Games like "BushKushi"(Try to take out from each other the goat skin on horseback),"Kiss woman on horseback", "Pick up coins from the land on horseback" and others.
Day 4. Up early you will be driven back to Ulgii with your guide for your return flight to   Ulaanbaatar.