Tours
Short & Winter tours
13th century complex Tour
From: $100 : 2 days
Tour description
The world's largest statue of a rider on a horse was erected in Mongolia This statue, showing Chinggis Khaan (1162-1227) with a golden whip in his right hand gazing into the distance, has been erected at the Tsonjin Boldog site connected to many historic events in the territory of Erdene soum in Tov aimag, 54 km from Ulaanbaatar.


Breakfast, Lunch, Dinner and drinking water on each day
Horse or camel riding (as applicable)
All entrance fees to parks, monasteries etc
Qualified driver and tour guide
Sleeping bags as required
Breakfast, Lunch, Dinner and drinking water on each day
International airfare or train tickets: We offer cheap international airfares and tickets for our customers request.
Personal expenses: Such as laundry, beverages, alcoholic drinks, telephone calls, optional activities which are not included in the tour itinerary
Travel insurance: Our clients are recommended to get travel insurance coverage from their local insurance companies before traveling
Visit to the tallest horseman-statue in the world, dedicated to Mongolian legendary emperor - Chinggis or Genghis Khan.
13th century park, set up with unique clan camps bringing the exotic environment and the feeling of the 13th century. One thing: please do keep in mind the road, to your whole day of adventure of horse riding, tasting of the traditional food and drinks, experiencing the local culture and the customs and more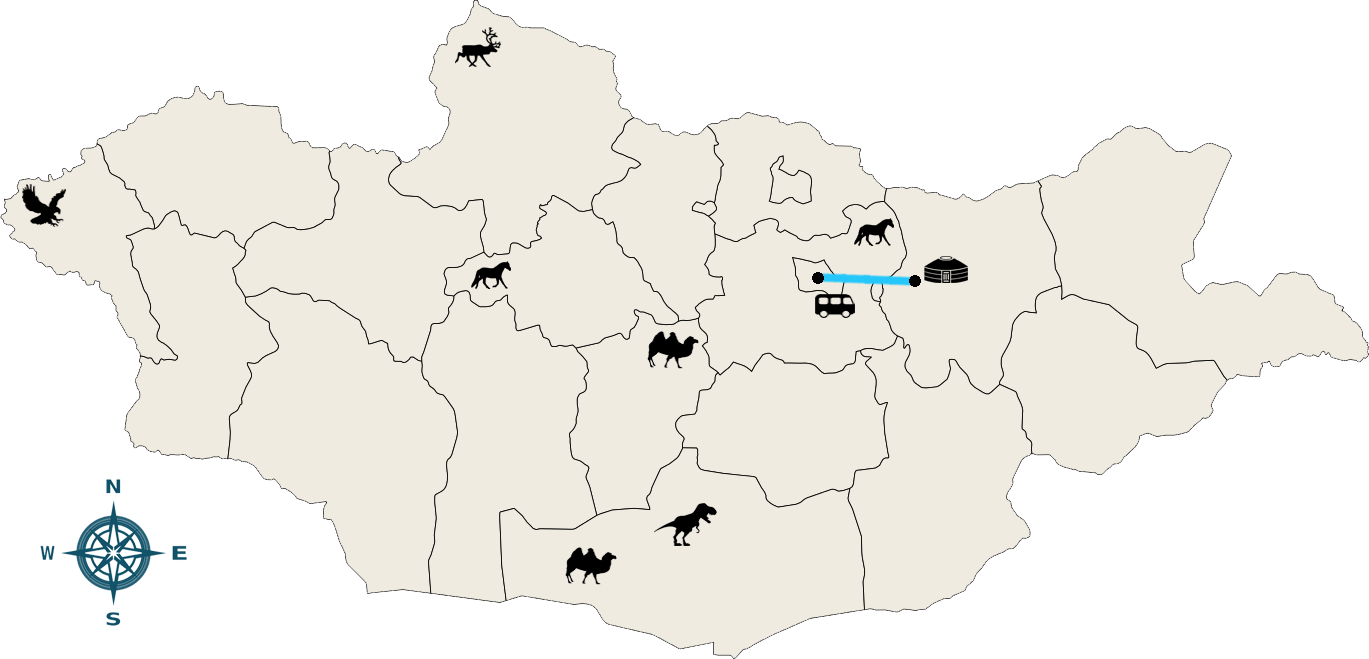 Day 1
09.00 AM. Drive to Chinggis Khan Statue visit Museum then we continue to 13th centure complex. You will visit there Shamans, Educational campand Craftsmen camps. Also visit herder's family camp and ride a camel or yak short time. Have a lunch at the 13 centure complex .
Drive to Terelj national Park and have a dinner. Overnight ger camp. L+D
Day 2
After breakfast, visit Aryabal Temple
- Horse riding short time
- Hiking in the beautiful area
- Have a lunch then back to UB around 17.00 PM